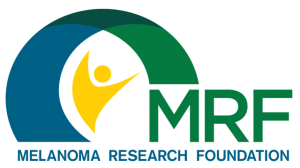 Melanoma strikes men and women of all ages, all races and all skin types.
Melanoma, the most serious type of skin cancer, is the fastest growing cancer in the United States and worldwide. Despite the magnitude of the disease, treatment options for patients have been limited, and melanoma research remains woefully underfunded.
The DC Wings of Hope for Melanoma Gala supports the Melanoma Research Foundation (MRF), the largest independent organization devoted to melanoma. The mission of the MRF is to support medical RESEARCH for finding effective treatments and eventually a cure for melanoma, to EDUCATE patients and physicians about the prevention, diagnosis and treatment of melanoma and to act as an ADVOCATE for the melanoma community to raise awareness of this disease and the need for a cure. Since its founding in 1996, the MRF has funded cutting-edge melanoma research, developed life-saving prevention and patient support programs and advanced the needs of the melanoma community at all levels of government. By being a part of the DC Wings of Hope for Melanoma Gala you make this critical work possible and bring us closer to a cure.
If you would like more information about DC Wings of Hope, please contact us.